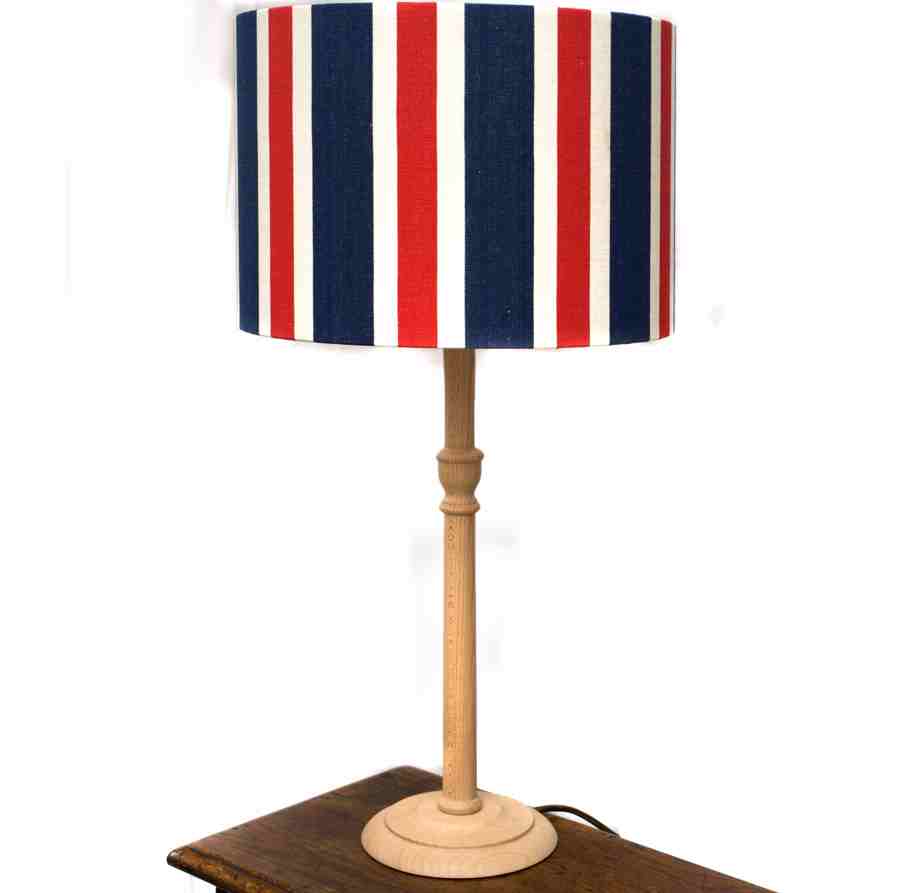 Striped shades
£40.00
Only 2 remaining
Bold lampshades in two designs of stripe. A 'Union' trio of red, white and blue and a 'Seaside' multicoloured stripe.
30 cm diameter x 21 cm high
Lamp shades are suitable for table lamps.
All lamp shades are backed with flame retardant PVC; use a low energy bulb up to 60 watts. Each lampshade is provided with a converter plug to adapt between UK and EU lamp fittings.
These lamp shades are handmade to order.