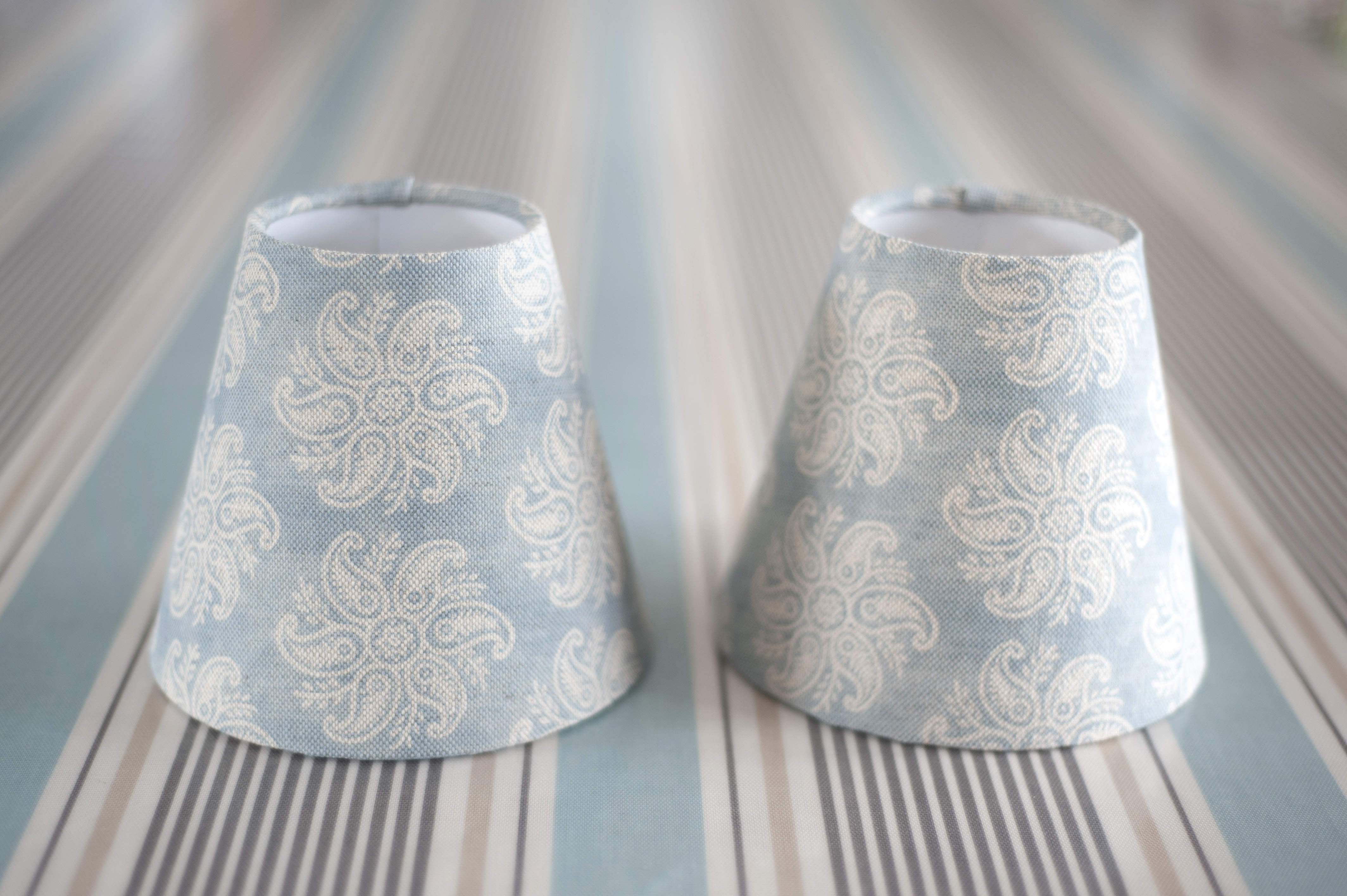 Rosie Blue Flower Candle Clip Shade
£25.00
Only 2 remaining
A really pretty shade covered with a blue and white flower print linen.

The shades has a candle clip inside for a candle bulb which sits on top of the bulb.

These shades measure 7.5cm across the top 14 in diameter at the base and 13cm in height.

We recommend the use of low energy candle bulbs with your lampshades which use less energy and are cool to the touch, avoiding the problem of scorching shades and ceilings.