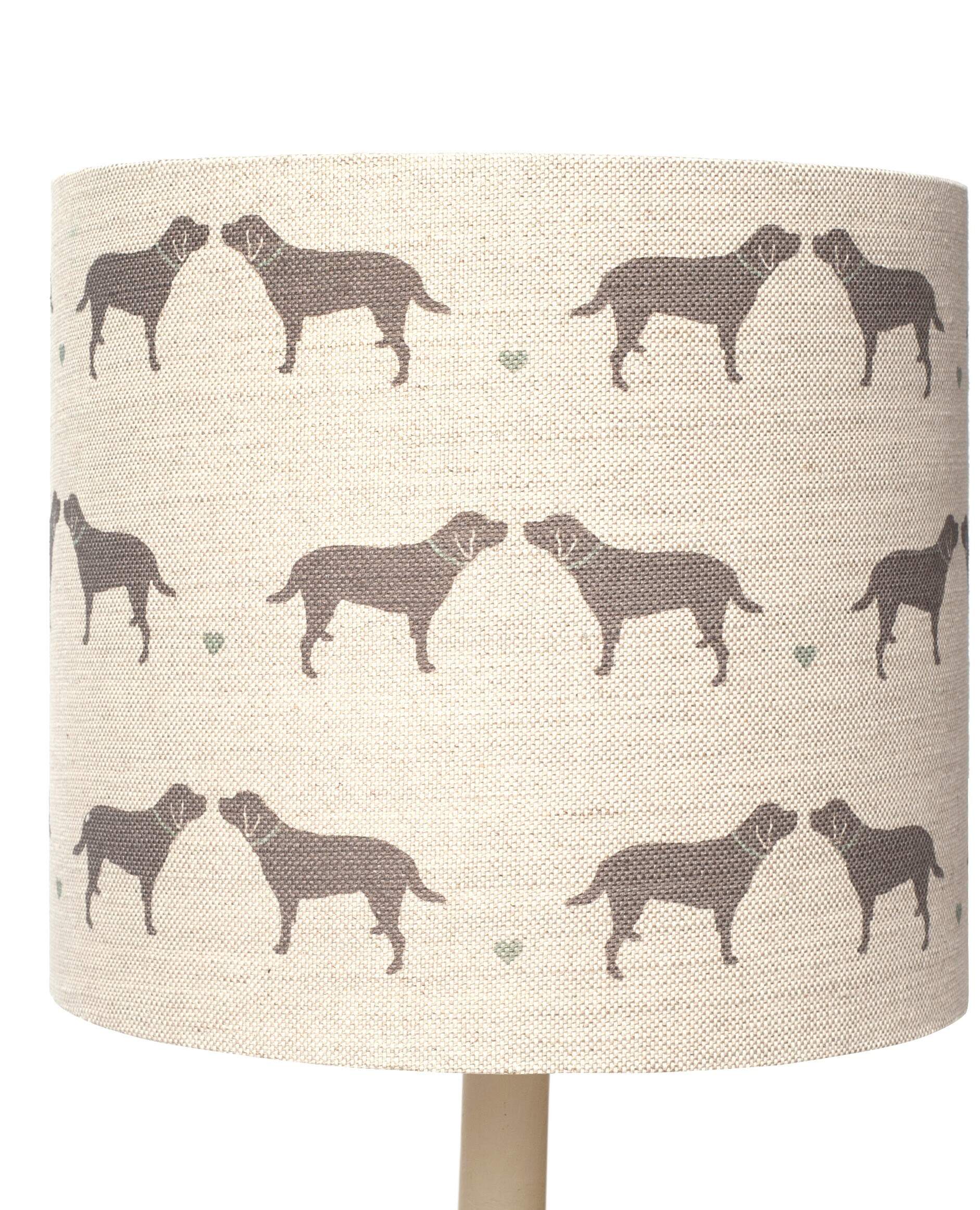 Labrador Love
£35.00
Only 1 remaining
A sweet lampshade with this charming labrador pattern, with pairs of labradors and small blue hearts design.
20 cm diameter x 18 cm high or 30cm diameter x 21 cm high.
Lamp shades are suitable for ceiling pendants or table/floor lamps. Please select the option you would like from the drop down list.
All lamp shades are backed with flame retardant PVC; use a low energy bulb up to 40 watts. Each lampshade is provided with a converter plug to adapt between UK and EU lamp fittings.
These lamp shades are handmade to order.