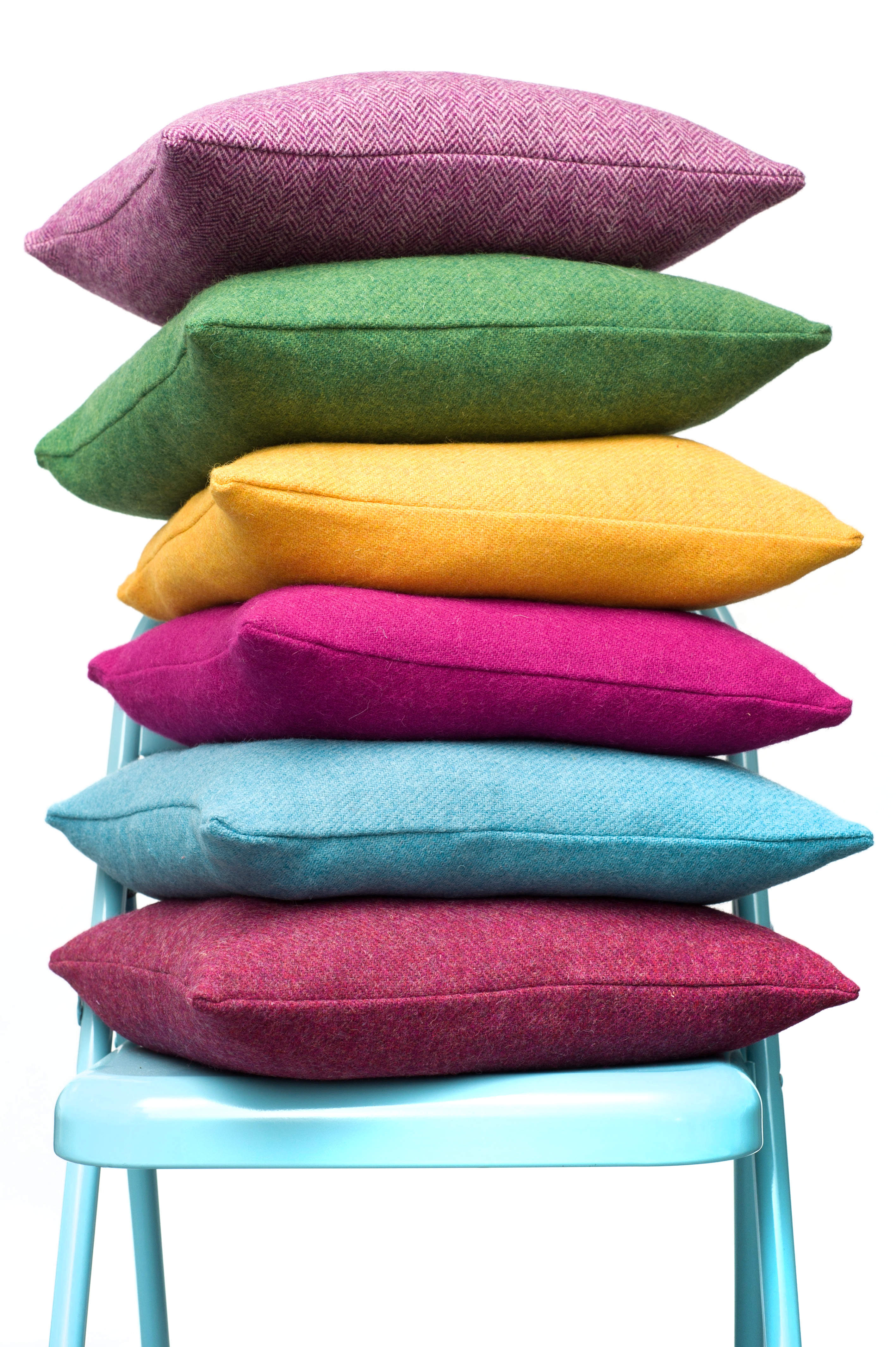 Harris Tweed Cushions
£55.00
Only 2 remaining
Brightly coloured Harris Tweed Cushions handmade in Northumberland using Harris Tweed from the Outer Hebrides and bearing the famous orb label.

These cushions are simply stunning and brighten up a classic look or add colour to contemporary rooms. Concealed zip in the base.

Sizes vary but available stocks are shown and if you would like a different size please make an enquiry at sarahjane@velvetthistle.co.uk.