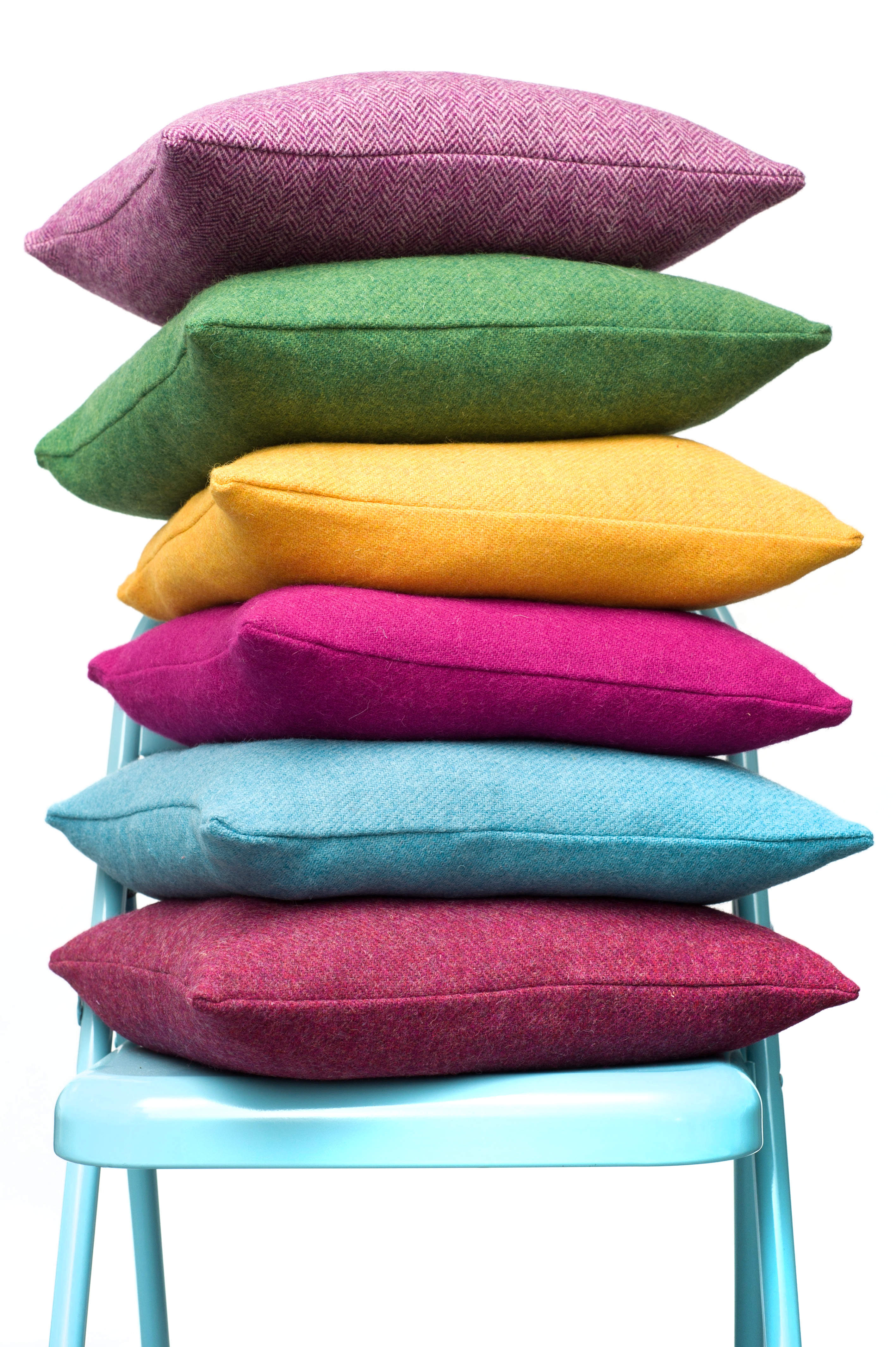 Harris Tweed Cushions
Sold out
Brightly coloured Harris Tweed Cushions handmade in Northumberland using Harris Tweed from the Outer Hebrides and bearing the famous orb label.

These cushions are simply stunning and brighten up a classic look or add colour to contemporary rooms. Concealed zip in the base.

Sizes currently available are 16 x 16 inch filled with an 18 x 18 inch duck feather cushion. If you would like a different size please make an enquiry at sarahjane@velvetthistle.co.uk.